Spider-Man: No Way Home Trailer Dropped - The Loop
Play Sound
Light Infection (ライトインフェクション) is the eighth opening theme of the Gintama anime series. It is performed by Prague. "Light Infection" reached #25 on the weekly Oricon chart, and stayed on the chart for a total of five weeks.
Tracklist
[
]
Light Infection
Makura-fū
Videos
[
]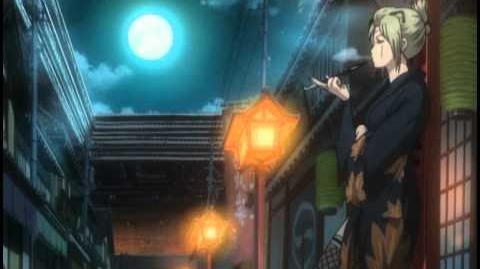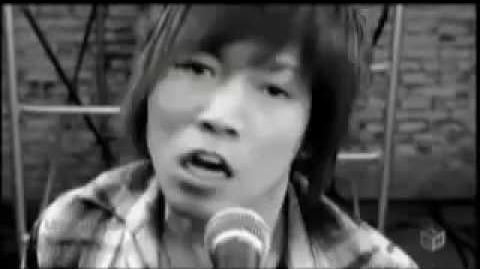 Lyrics
[
]
どうしようもなく長い未来
知りたいしたい事邪魔させやしない
受け売りの答えなどいらない
砕いたドアの向こうが見たい
守られてちゃ解らない
硬いルールでもこの衝動に打ち勝てはしない
反抗するくらい感染してるみたい
別におかしくはないだろう
誰だってあるさこんなLIGHT INFECTION
とりあえずと決めつけられて
過程も知らないのに正解なんて信じたくない
与えられたガムを噛み続けるだけみたいで
味もしないのにこの衝動が騙されはしない
丸くなるくらいなら暴れていたい
まとわり着くもの全てを投げ捨てたくなるんだ
そう吹き飛ぶくらい
理性も飛ぶくらい
迷っていたい
あがいていたい
何も感じない
心はいらない
悩んでいたい
もがいていたい
そうぶっ壊すくらい
与えられた規制を

固定概念を払いのけろ
doushiyou mo naku nagai mirai
shiritai shitai koto jamasaseya shinai
uke uri no kotae nado iranai
kudaita DOA no mukou ga mitai
mamoraretecha wakaranai
katai RUURU demo kono shoudou ni uchi kate wa shinai
hankou suru kurai ni kansen shiteru mitai
betsuni okashiku wa nai darou
dare datte aru sa konna LIGHT INFECTION
toriaezu to kimetsukerarete
katei mo shiranai no ni seikai nante shinjitakunai
ataerareta GAMU wo kami tsudzukeru dake mitai de
aji mo shinai no ni kono shoudou ga damasare wa shinai
maruku naru kurai nara abareteitai
matowari tsuku mono subete wo nagesutetaku narunda
sou fukitobu kurai
risei mo tobu kurai
mayotteitai
agaiteitai
nan mo kanjinai
kokoro wa iranai
nayandeitai
mogaiteitai
sou bukkowasu kurai
ataerareta kisei wo

kotei gainen wo harai nokero
In a long future with no other way,
I will not let anything interfere with what I want to know.
I do not need those second-rate answers;
I want to see the other side of the ruined door.
I know not of this "protection".
Even the strictest of rules will not suppress this impulse.

It seems so contagious to rebel,
But not particularly strange at all, is it?
Because anybody can have it, such Light Infection.
For now I will take myself up to the task.
Though not knowing how to go about it, I do not want to trust in those "right answers".
I just continue chewing this gum I was given, or so it seems.
Though there is no taste, this impulse will not be deceived.
If I end up in circles, I want to revolt.
Everything I carry on me, I will throw it all away.
Yes, to blow it all off,
To let fly all reason,
Wanting to lose my way,
Wanting to flounder,
Feeling nothing,
Not needing a heart,
Wanting to be troubled,
Wanting to struggle,
Yes, to crush it all;
Those rules given to me,

Those fixated notions, force them away.
Characters
[
]
The characters in order of appearance:
Trivia
[
]
References
[
]